Do note that this site uses affiliate links, meaning we might earn a small commission through links associated with Amazon, Fanatical, Humble Bundle, and more. Purchasing through our affiliate links just gives us more incentive to buy more games to review--with no additional cost on your end.
It's our biggest mystery bundle yet – don't miss out!

We're kickstarting the Fanatical Easter Eggstravaganza with the brand-new Mystery Egg Bundle.

From $1, you can crack open this exclusively curated bundle filled with eggcellent AAA and indie Steam games from leading developers and publishers. Get 10 games for just $6.99.

Plus, if you purchase a Mystery Egg Bundle will be in with the chance of receiving a secret Golden Egg with $1,000 worth of incredible games inside!

Anyone who purchases at least one Mystery Egg Bundle game will be eligible to be randomly selected to receive a Golden Egg.

Please note: In any single transaction we guarantee you won't get a duplicate game. If you purchase multiple bundles, there's always a chance that you'll receive a duplicate game.
What's the Mystery Egg Bundle?
I can't say I know exactly what's going to be in this bundle. ALl I really know is there's a slight chance for me to win a Golden Egg–think of it like a golden ticket in Willy Wonka, except it's worth $1,000 in games.
Don't get me wrong. The bundle consists of triple A titles and indie Steam games, but there's no specific genre being listed here.
Which means, we're going in blind.
[signoff predefined="Affiliate"][/signoff]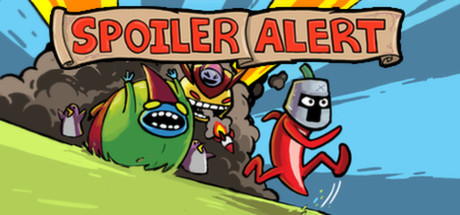 Spoiler Alert is a video game that tests your platforming skills… in reverse. It's a comedy platformer that you play backwards.

When you pick this game up, it has already been beaten. The big bad boss is defeated, the coins are collected and the princess has been rescued. Why, oh why?

Unraveling this mystery takes you through the entire game, from the last level to the first. You must uncollect the coins, revive the enemies and avoid nasty time paradoxes. In other words, you must uncomplete the game by playing it backwards.

Everything in this game is so familiar, yet so different and new. You have played it a thousand times before, and at the same time, you have never tried anything like it.
Kind of funny how this is the first title that popped up for me in the Mystery Egg Bundle. I had to think, "Is this a "spoiler alert" for what the rest of the games might be like?"
Obviously, that's a bit far-fetched, but that's how my mind works.
Onto the actual game–what a weird impression this game\s screenshots had, but it reminds me of the style in Castle Crashers, which I found to be an intensely fun game when played with my friends.
Spoiler Alert is single player, however, and that's fine by me. It look quirky, but fun.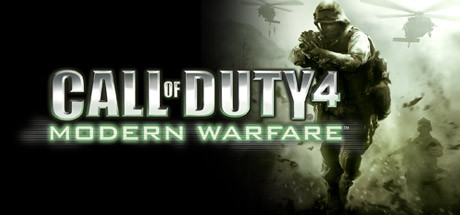 The new action-thriller from the award-winning team at Infinity Ward, the creators of the Call of Duty series, delivers the most intense and cinematic action experience ever. Call of Duty 4: Modern Warfare arms gamers with an arsenal of advanced and powerful modern day firepower and transports them to the most treacherous hotspots around the globe to take on a rogue enemy group threatening the world.

As both a U.S Marine and British S.A.S. soldier fighting through an unfolding story full of twists and turns, players use sophisticated technology, superior firepower and coordinated land and air strikes on a battlefield where speed, accuracy and communication are essential to victory. The epic title also delivers an added depth of multiplayer action providing online fans an all-new community of persistence, addictive and customizable gameplay.
Oh man. I don't know what to say to this find. On one hand, yay, maybe? On the other, I'm not very good at shooters, and Call of Duty has never been a games I've been interested in. Someone I know plays those games, but not me. (Hell, he's still trying to get me into Division 2.)
In my defense, it's always been the multi-player, shoot the opposing team that's been the bane of my video gaming existence. So since it does have single player, perhaps I should give it a shot.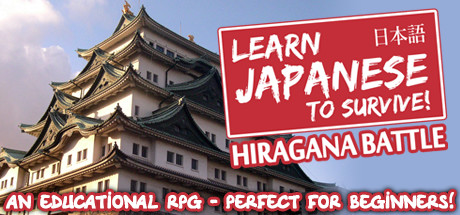 Learn Japanese To Survive! Hiragana Battle is an educational game that is the ideal introductory course to the Japanese language!

You're reading this page now because you have more than a passing interest in learning Japanese. Maybe you've tried learning it before, but never had any luck? That's completely normal, so don't worry! Learning a language can be daunting. And with a language like Japanese, full of strange and wonderful written characters, you might not even know where to start.

You need a learning tool that's going to keep you interested, challenge you at the right pace, and most importantly, keep you coming back for more.

That's why Learn Japanese To Survive! Hiragana Battle was made! This isn't just educational software – this is a full-blown RPG specifically designed to keep you engaged. By playing along, you're going to be introduced to the Japanese language like never before.
The two above might not have tickled my fancy all that much, but I'm very happy with obtaining this game, as it's one that has been on my wishlist for a while.
See, I work for a Japanese company, and it's always interested me to try to learn the language, though I've never had the motivation to actually do it. Lo and behold, a game involving said language has landed in my lap. I shall play it, and I shall learn.
And possibly forget what I've learned, but that's beside the point.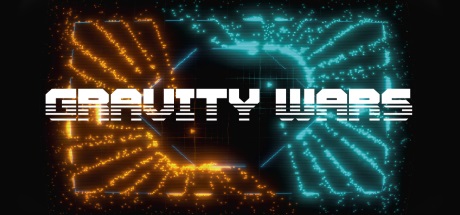 Gravity Wars Is An 90s Arcade Game.

Try to survive in the chaos of this hardcore geometric battleground, customize entirely the scenario you want with up to 12 arenas available, and see which of you or your friends can survive the longest. Nearest enemies will be attracted to you.

You will need reflexes and focus to avoid every particles displayed in the screen. Other players will try to kill you by any mean to be the last one standing.
The video reference to this game is highly confusing, and in saying that, if this were something I saw on the Steam explore queue, I would've marked it as "not interested."
I've played 90's games. I've enjoyed a good amount of them. But arcade games were never my thing. Perhaps they were too intensive for me to handle (depending on which ones), or they weren't engaging enough.
The only arcade game I know for sure that I've played is, of course, Pacman.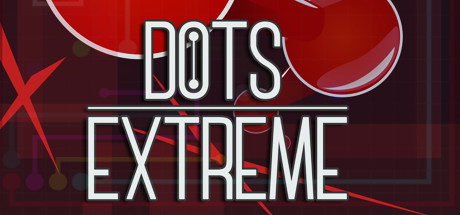 Dots eXtreme is a classic dots puzzle with large boards and increased difficulty level. It has simple rules, but challenging gameplay. Connect matching colors and shapes, use bridges and tubes to complete more than 500 handmade puzzles. There are different board sizes available, ranging from 8×8 to 20×20 cells.
Okay, so at first I wasn't sure on this game, but looking at some of the screenshots, it looks like some of the puzzles that I've done in a variety of Hidden Object games. If I got it right, you connect the lines from one color to another, without crossing the lines of any of the other colors?
They can be infuriating in some Hidden Object games, but that's because it's taken a long while to get to that point, more than likely, but I do like these kind of games.
As long as I don't have a headache at the time.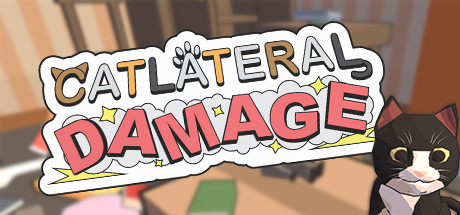 Catlateral Damage is a first-person destructive cat simulator where you play as a cat on a rampage, knocking as much stuff onto the ground as possible. See the world through the eyes of a cat! Like other first-person games, you can walk and look around, jump, and crouch. Unlike other first-person games, your primary weapons are your two cat paws, which you can use to swipe at and knock objects onto the floor.
Disregarding furries, because this isn't about them, but is there really a need to get into the paws of a cat and knock everything onto the ground? I mean, probably.
Personally, I'd rather be a human knocking all the cat's shit around for once.
But to each their own.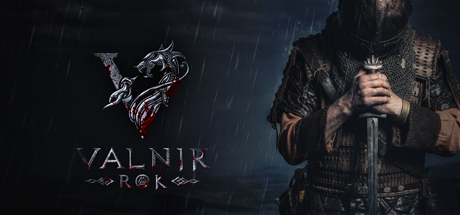 Valnir Rok is an online sandbox survival roleplaying game inspired by Norse mythology. Players will awaken to find themselves on Valnir Island and must do whatever it takes to survive in a land of wild animals, mythical beasts, and violent men. As a hardened Viking warrior, butcher your enemies in bloody combat, build and improve village structures, and form a clan to expand your power and reputation. Battle against opposing clans, place bounties on hated enemies, and discover ruin artifacts to gain favor with the gods with great deeds and holy sacrifices. Might makes right in the Viking world of Valnir Rok.
I don't play too many MMOs these days, aside from making guides on World of Warcraft. (Though I have played MapleStory, Neverwinter, Dungeons and Dragons Online, Aion, and TERA.)
Not to mention, this game is currently in early access, so I can expect a lot of bugs and glitches if I do decide to dive into the gameplay.
However, I am intrigued by the fact that the quests were done by bestselling author Giles Kristian. I've not heard of him, but it's been a long time since I've read any kind of fantasy novel, or even kept up with the books of today.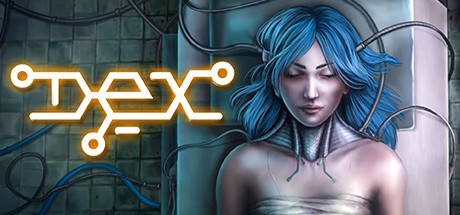 Explore the futuristic city of Harbor Prime and a host of diverse locations in both physical reality and the wild reaches of cyberspace in Dex. With this Steam key, players will meet many inhabitants, answer the challenges the city has to offer, roam the neon-lit streets, and augment your character with skills and implants.

Dex is a story-driven action/stealth sidescrolling RPG with a focus on exploration and a fresh new vision of cyberspace. Discover the truth behind an enigmatic AI striving to reach the Singularity, a theoretical "event horizon" in which artificial intelligence will surpass human intelligence and all bets about the future will be off. How will you play your part in the story?
I've already acquired this game in my Steam collection, therefore the key will be going into the contest/giveaway pool for later use.
Despite that, it was a game that I'd been wanting to play.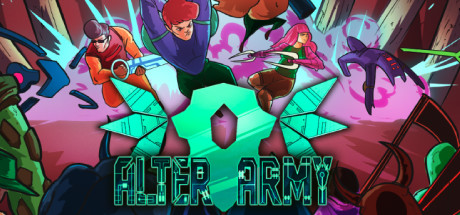 Alter Army is a hardcore fast paced action platformer with punchy combat overflowing with game feels.

Explore a dying civilization and find out what happened and why you are here collecting crystals.
Well, the battling looks pretty intense and gorey, for it being all pixels.
But bosses, exploration, and a variety of monsters is…not so unique, but the looks of it piques my interest.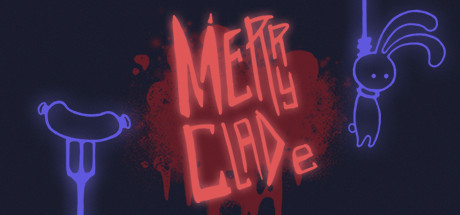 A Merry Glade is a bloody love story between Bunny and Carrot. Easy mouse control and funny puzzles make the game accessible for anyone. Although there's the catch… There's too much death and blood in it. Bunny will have to avoid all the traps and enemies to get to his Carrot. And sometimes it takes more than one try to do that…
More than one try for the bunny to get the carrot, eh? That's not like the Mario renditions where everywhere you step or jump is a death trap and you have to elude them all somehow with your wits and skill, is it?
The graphics and screenshots say no, of course.
On another note, does the image not remind anyone else of Happy Tree Friends for some reason?