Do note that this site uses affiliate links, meaning we might earn a small commission through links associated with Amazon, Fanatical, Humble Bundle, and more. Purchasing through our affiliate links just gives us more incentive to buy more games to review--with no additional cost on your end.
[vc_row][vc_column][vc_column_text]Weekly Indie Games of August 3rd 2019 presents not only some of the best-looking indie games, but also those that have received some positive reviews. These games come from the dates of August 1st-3rd, so we're starting off with a fresh slate for August.
Keep in mind, if you're an indie dev that isn't in this list and others before and others ahead, your game's amazing in its own right.
Not feeling Steam? Need other places to find some of the best (and maybe iffy) indie games and more? My post on the Top 5 Gaming Sites for Finding Games to Play may help you out! These sites aren't all about the indies, but they do offer them among a variety of others.
I hope you guys enjoy some of these games listed below. I know I'm excited for a lot of them.[/vc_column_text][vc_column_text]
August 1st Releases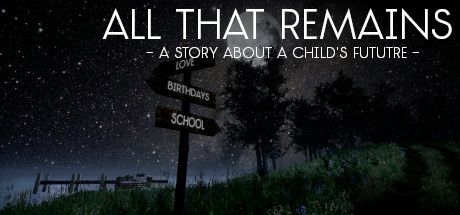 You play a 10-year-old girl who writes the first entry in her diary one evening until her mother calls her to go to bed. She lies down and falls asleep. She awakens on an island full of meadows and trees. It is there night and clear sky, so you can see the starry sky and the full moon illuminates the entire landscape.

You wonder where and how you got there, and then the girl calls out to her mother, but of course she can not hear. Now she's getting on the Way to explore the island. She finds a number of pages that tell her different parts of childhood, apparently of her own childhood. The more sites she finds, the more she gets an idea of who she is and how her life will change over the next 8 years.
I'm a fan of walking simulators. I've played the good and I've played the bad, but they're all so relaxing in their own sense. I don't think this is supposed to play out as the horror genre, but it does lend a creepy feel with the night-based screenshots, and the fact that you're finding pieces of diary entries.
I'm curious to find out what all the entries would say in the end.[/vc_column_text][vc_column_text]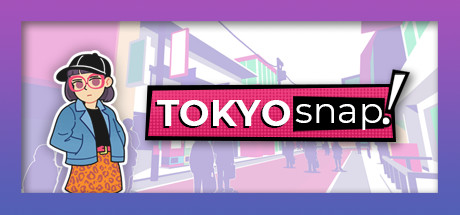 Spend a week in Tokyo to get some great photos for your feed. Learn the latest fashion trends, make friends, and take the perfect pictures to rack up likes on Street Snaps.
This is a cool (non-creepy) game that allows you to take snapshots of people in Tokyo during your week's stay. It's all about the fashion trends and choosing the top images you took in order to get a lot of good responses. It's different. I love the idea.[/vc_column_text][vc_column_text]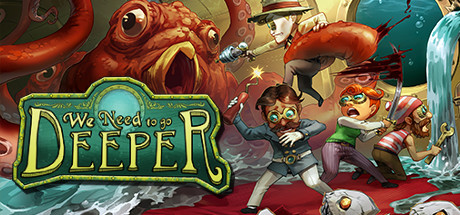 DIVE. DISCOVER. DIE. Crew a submarine with friends in We Need To Go Deeper – a 2-4-player cooperative submarine roguelike set in a Verne-inspired undersea universe.
I'm just now talking about it myself in this indie game reveal, but I've already heard a lot of good things about it. Not to mention I know a lot of people have gotten in on the action of playing it.
This is a co-op game, and communication is almost a necessity if you don't want to fail. I really like how the underwater area is ever-changing, so you don't always know what you're getting yourself into by going deeper.[/vc_column_text][vc_column_text]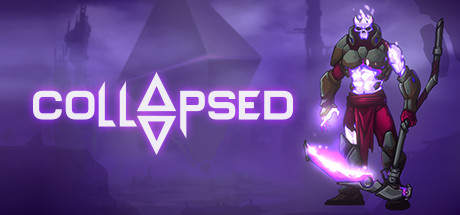 In Collapsed you play as one of 4 unique Hunters who have to track down their prey. Each one has its own set of abilities, skills and combat style. You'll have to travel through hazardous procedurally-generated levels, fighting dozens of enemy types and challenging bosses. This post-apocalyptic world is filled with useful items, that you'll combine to gain new traits, and with experience points, you'll invest in a vast skill tree. And you won't lose all of your precious treasure when you'll die! You'll die a lot, and start from the beginning each time – but all of your loot and items are carried to your next run.
Be prepared for a lot of deaths in this game, but that's OK to those that are used to dying (I'm talking about all you Dark Souls and Bloodborne players out there). I like when you're able to play different characters with their own specific skill sets. That way it doesn't really get old and you can change things up throughout the game.
Also, that promo image is simplistic, but I really love it with that single character.[/vc_column_text][vc_column_text]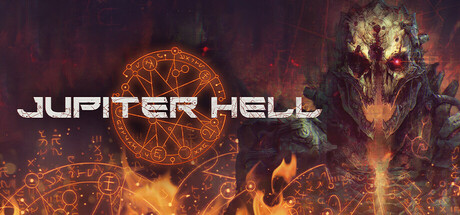 Jupiter Hell is a classic, turn-based roguelike set in a 90's flavored sci-fi universe. Set on the moons of Jupiter, the game pits a lone space marine against overwhelming demonic forces. Rip and tear zombies, demons and unmentionable monstrosities, using classic weaponry such as shotguns, chainguns, railguns and the trusty chainsaw. All to the shine of CRT monitors and the tune of heavy metal!
Classically styled, this game will surely cater to the old-time gamers who love some nostalgia of the classic console days. What's also interesting with this game is the movement-based style. Time moves when you do.
It's reminiscent of another FPS game, but I can't think of the name of it, unfortunately… Though in that game I'm thinking of, it's not so much time-based, but movement.[/vc_column_text][vc_column_text]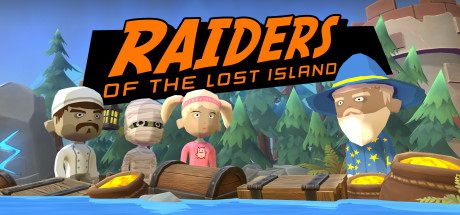 Raiders Of The Lost Island is a LOCAL semi-cooperative party game for up to 4 players, where you and your weird looking friends are hunting treasures on the mysterious Lost Island.

Collect the most riches to win this race! Don't hold back and don't be shy to push one or two pretenders into the ocean! What if they can't swim? It's all for a good cause, right?

Your cause!

However, the island is cursed to sink under the rising waters and soon everyone will die if none of you greedy bastards take the time to build the escape boat before the final wave. Of course, that hard working lad, doesn't have to be you. There's plenty of losers who don't really need those shiny diamonds!
Early access game over here. It looks to be a fun co-op that deals with pillaging treasures from an island–but not in a pirate-style–before an island sinks. So there's going to be a time restraint, and it's going to be a multi-tasking operation due to needing to build a boat to save yourself from drowning.
It sounds fun. I wonder what kind of things you can loot from these islands though. Will they help you later? Or are they just random one-time things you can find?
On another note, the style and layout of the islands remind me of Oceanhorn in a way. Is it just me that sees a resemblance?[/vc_column_text][vc_column_text]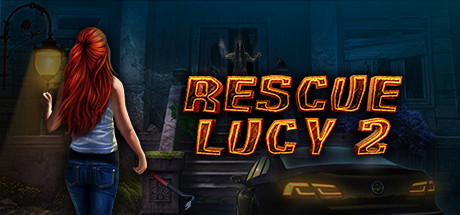 Several years have passed since the girl had found her dog Lucy in the abandoned house. Now the girl has grown up and the player must play for the girl who let her dog Lucy walk around just like she always did. However, the dog does not get back home even several hours afterwards. What might have happened with her? It's time to set out on a search of Lucy again and save her!
While I'm not fond of the horror genre–Are You Afraid of the Dark and Goosebumps can both scare me at this point, still–this game won't be so bad. I got through Death Mark after all, and Goosebumps the Game was pretty interesting, if not nerve-wrecking.
I don't actually know if this is more point-and-click puzzle game or hidden object from looking at the screenshots and watching the promo video. If it is hidden object, then it's certainly right up my alley. If not, point-and-clicks will always be another of my go-to games.[/vc_column_text][vc_column_text]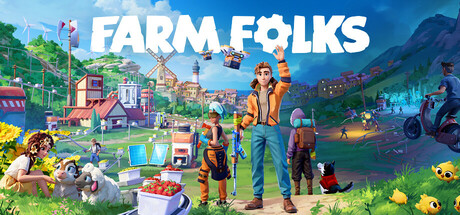 After washing ashore on Softshoal Island, you are given a chance at a new life. A plot of land awaits your green thumb to transform it into a booming farm, and a new world beckons you to explore its secrets.

Farm Folks offers a delightful mix of RPG and farming mechanics, giving you the freedom to get lost in the world while you build a farm from the ground up. There are many friends to be made, many crops and animals to tend, and a whole island to discover. What are you waiting for?
I'm excited for this game, and for one thing–it's a reminder of my childhood favorite games of Harvest Moon. More specifically, I used to play Harvest Moon: Back to Nature nonstop on my PlayStation 1. I had a couple others, but they weren't nearly as played as HM:BTN.
One of the games I hope it isn't like is Stardew Valley. Sorry gamers that love that game. I bought it thinking it'd be revolve around mainly farming, and it was just too overwhelming with all the stuff you can do in it. And the overwhelming feeling came from the chaos and disorder. There was too much to do. No real focus on one specific thing. You can get carried away and just forget what you're supposed to do…
I digress.
Here we have Farm Folks.
The screenshots of this game are amazing. No realistic feel like a bunch of AAA titles are throwing out left and right. It's a specific style and…home-y I guess? It's in early access at the time of writing this, so it's still got room for improvement and growth.
But man…I can't wait to try it.[/vc_column_text][vc_column_text]
August 2nd Releases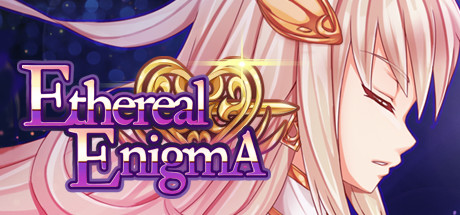 While returning home from his first day of high school, our Protagonist encounters a strange woman who encourages him to make a wish at the shrine. Although skeptical, he unwittingly summons Erilynn, a beautiful yet bold princess from another world! With no idea how she came here or how to send her back, the two must put aside their differences and work together to unravel the mystery.

Now, high school isn't the only thing on our protagonist's mind. He must keep Erilynn's identity a secret while searching for the elusive and mystifying old woman who started it all!
Here's a visual novel for you guys, and it includes a full voice-over, which is just icing on the cake. Another VN that I played recently that has a full voice-over is Highway Blossoms. A very good game, but we're not talking about that here.
I like how the art style looks here, and that's basically one of the key things a VN needs–nice visuals. There's also a relationship system in place, so your route can play different ways as the game progresses.[/vc_column_text][vc_column_text]
August 3rd Releases
Unfortunately there were very few indie games released August 3rd, and those that were just weren't up to par, so there aren't any listed in this section.
I hope you guys enjoy this listing for the first week of August.
I like making these types of things, but it's so difficult to pick and choose, because games take so much time and not everyone's is going to appeal to every gamer's taste. Not all of them are going to have the best appeal.[/vc_column_text][/vc_column][/vc_row]