[vc_row][vc_column][vc_column_text]Weekly Indie Games of August 17th 2019 presents either the best-looking games to play between the dates of August 11th-17th (which would be my personal opinion), and those that have already received high praise.
If you're an indie dev reading this and your game's not on the list, that doesn't mean it's bad. If you put your heart and soul into your work, then others will certainly love to play it.
These games are in English.
They are not solely VR.
No DLC.
Not all indie games are mentioned.

Therefore, some days may be missing indies.
[/vc_column_text][vc_column_text]
August 12th Releases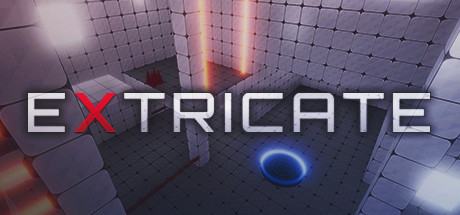 Extricate is a fast-paced 3D platformer where movement is key to success. The game contains 50 unique levels with both easy and hard ones. Throughout the game you will be introduced to different mechanics and objects such as fans, jump pads, moving and rotating platforms and more.
I'm not good at platformers, I'll tell you that right now. But if they catch my eye, they're worth a shout-out. Looking at the different screenshots of this game and what the variety of levels have to offer you, oof, it looks to be a rough ride with figuring out how to get to the end in one piece.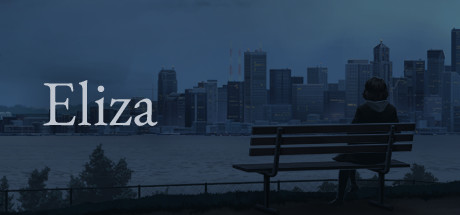 Eliza is a visual novel about an AI counseling program, the people who develop it, and the people who use it. Follow Evelyn Ishino-Aubrey as she reconnects with people from her past, gets to know the people of Seattle who use Eliza for counseling, and decides the course of her future.
When most people hear the genre of Visual Novel, they think about cell-shaded anime imagery and the eccentric and goofy characters they might bring, but I'm interested in this one because it steps away from that. The visuals are nice to look at, and it's supposed to be an emotional and atmospheric game.
Some days I just like getting into a character's life and understanding what they're having to deal with regarding the things around them.
Nano Dust infects the islanders of New Theland, distorting their emotions and desires. You play as Nova, a Nano Cleaner who must explore the island, seeking out the sick and shrinking inside their bodies to suction up the Dust.

Anodyne 2: Return to Dust combines the thrilling scale and cinematic storytelling of 3D games with the tight design and easy-to-pick-up satisfaction of 2D Zelda-like adventures. With art that re-imagines the PS1 and N64 era, explore 3D cities, valleys, and wastelands then shrink into the varied 2D mindscapes of characters, from snowy, aurora-lit valleys to perilous volcanic construction sites!
This game hopes to bring out a variety of old-school era devices into play, and that's always something I love to see. Especially when you no longer have those consoles, but cherish the games that were on them. I was always a PS1 gamer–I played that sucker so much.
Anyway, I've never played the first game, so no biased opinion here. I like the shift between 3D and 2D graphics though. That's always fun to bounce between the two.[/vc_column_text][vc_column_text]
August 13th Releases
Attention Amazon and non-Amazon members…
There are Amazon affiliate links below. These products are for easy access in case you'd like to read up on them. I also make a point to bring up products I've even owned and enjoyed having.
Not an Amazon Prime member?
Here's some links to help you save some money.
(Paying less money = buying more games, right?)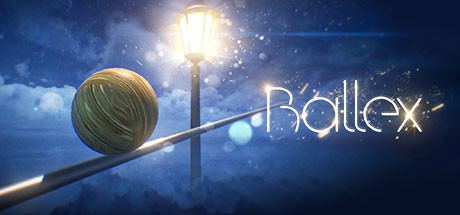 Ballex is a 3D action-puzzle game with aesthetically pleasing graphics and intricate gameplay. Control a ball that can alter between different physical states throughout the levels. You will face the challenges in different levels including a variety of weather conditions and monumental sky gardens. Utilize the structures around you and dodge between traps to clear the level.
Are you up for the challenge?
This puzzle game was inspired by Ballance, apparently, which is what looks to be a very old PC game that people enjoyed. It's all about keeping the balance of the ball on the track, even though there are many factors that can be set into play–like structures, wind, rain, and all that. Can you maintain it? I couldn't.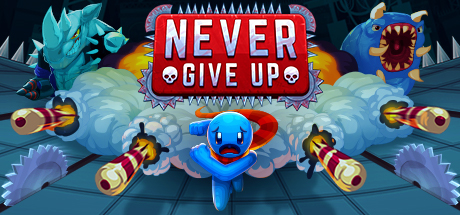 Never Give Up is a death-defying platformer packed full of vicious traps and hazards specifically designed to turn you into bloody chunks, and where the only way out— is through. It may break your keyboard, don't let it break your will.
Try, try, and try again. That's what this game is about, and if it doesn't remind you of Super Mario Maker 2 (Nintendo Switch), then I don't know what will. It's not a game that I intend to play. The only reason I say that is because I get really salty when I can't get past a level and end up giving up for another game that I probably still can't beat. Oh, the never-ending cycle.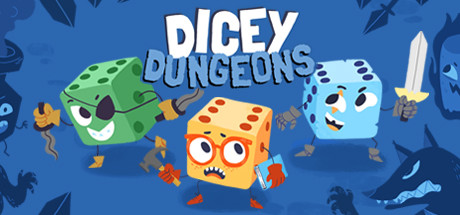 Become a giant walking dice and battle to the end of an ever-changing dungeon! Can you escape the cruel whims of Lady Luck?

In this new fast-paced deckbuilding roguelike from Terry Cavanagh (Super Hexagon, VVVVVV), Chipzel, and Marlowe Dobbe, you'll fight monsters, find better loot, and level up your heroes as you work together to take down the Goddess of Fortune, Lady Luck herself. Balance your carefully planned strategies against the unknown of a dice roll.
I've never played a dice game aside from Yahtzee. (I had a handheld Yahtzee game that was my personal favorite for when my family went on road-trips.) I know, I know. I've never played Dungeons & Dragons? Nope, not the board game, but I've watched my friends play. I've also read the book series back in my youth–specifically R. A. Salvatore and Margaret Weis and Tracy Hickman.
Dicey Dungeons looks adorable with the dice and their facial expressions. I also enjoy the fact each (should?) come with their own personality and abilities. May the dice RNG be in your favor.[/vc_column_text][vc_column_text]
August 14th Releases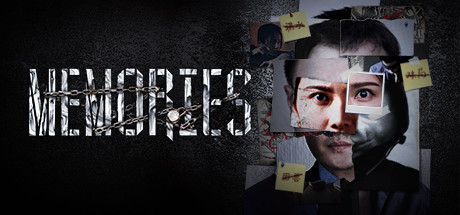 "Memories" tells the story of modern urbanites in order to survive and benefit and spread out the urban picture of intrigue.There are layers of intrigue, mean-spirited calculations, unscrupulous self-sacrifice, shady power strikes.Three images of different leading roles, more than 10 interests of all kinds of supporting entanglement, they will pass their wonderful interpretation, for everyone staged a money, power, desire of the forest law.The group never realized that a real hunter had set his sights on them.
I know very few FMV games, and played even fewer–some do it right (such as Her Story), while others…falter (I'm looking at you, The Quiet Man). It's not a huge genre, but it's climbing and becoming noticed. I can't say too much regarding what this game is about, as I'm unsure myself. But it's suspense, and you solve puzzles in order to move the plot forward and piece everything together.[/vc_column_text][vc_column_text]
August 15th Releases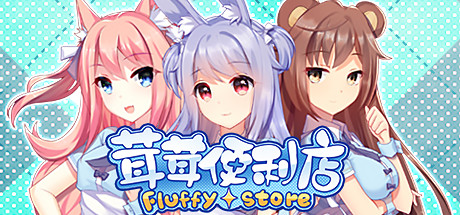 A string of mysterious wind chimes brought three lovely and uninvited kemonomimi girls to this small convenience store. At such a summer night full of surprises and excitement, what lies ahead on their road of adventure?
Ah, here we go. A visual novel for us to enjoy with some gorgeous graphics of three ladies. I'm unsure where the ending will lead the main character we play as, but I look forward to these games due to their comedic nature and graphical beauty. Not to mention the storyline and getting to know the characters.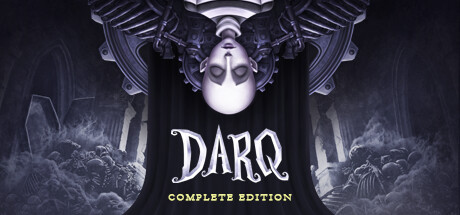 DARQ tells the story of Lloyd, a boy who becomes aware of the fact that he is dreaming. The dream quickly turns into a nightmare and all attempts to wake up end in failure. Lloyd learns how to survive the nightmare by bending the laws of physics and manipulating the fluid fabric of the dream world.
When I looked at the dark atmosphere and the clothing of the main character, I thought about Pinstripe. That's about as close as concepts might come between them, but I've seen a few different reviews comparing DARQ to Little Nightmares though, so if you like that game, you're more than likely going to appreciate this one as well.
The moment I saw the title, I was actually thinking about DARK, which is a stealth-based vampire game. Nothing like this one, mind you.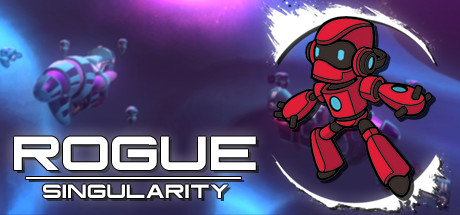 Rogue Singularity is a high-speed infinite obstacle course. Navigate the perils at the edge of a rogue singularity as it tears worlds apart. Customise your robot and face infinite challenges, fighting to survive. Traverse universes to discover what lies beyond the void.
Infinite challenges, they say. But is that right? Are the challenges really infinite?
Who knows.
It looks to be the different levels are never the same one, so you can't know what to expect. Perhaps that's what they meant by the above. But I like to spontaneous universe–all the things that could come your way as a hazard. Not to mention you can customize your robot, so you never have to look the same all the time.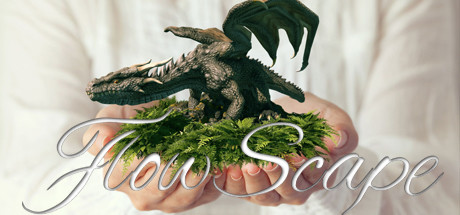 In FlowScape you can create your own nature scene simply by painting. Choose from 20 landscapes and more than 300 models to create your own little paradise by painting trees, changing the sky, rotating the sun, adding sound effects and adjusting your camera for that perfect photo.
When I first noticed this, I thought it would be something of a walking simulator. I was wrong, but in a way, also right. You get to build your own haven in this game. Your personal go-to place, if you will, visualized via  a video game. You can change almost everything you can think of in your world to make it a part of you, and I think that's pretty damn amazing.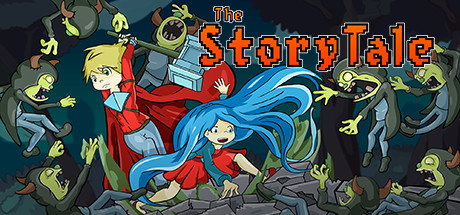 The StoryTale – is a fairy tale platformer where everything goes bing-bang-boom, but everybody remain alive and healthy. It's a game where you constantly forget the spells and the weapons are cursed. But even in the midst of the swirling action you can stop and think over the next step.
Who doesn't love a good fairy tale that ends with saving a princess? The Brothers Grimm, probably. This game looks cute with its simplistic pixel graphics, but apparently it deals with curses within, so looks can be deceiving.  It also looks as if you can play as both the hero and the princess. So that's a change of pace.
What would happen if you could play the princess in Mario games? Oh the things she could be doing in that castle…[/vc_column_text][vc_column_text]
August 16th Releases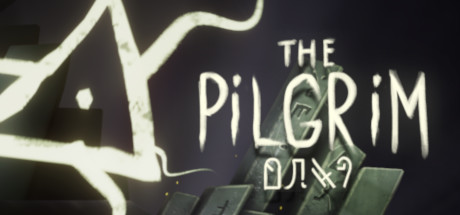 Explore a strange and mysterious world, searching through the environment for symbols that will open the way forward.
This looks like a walking simulator primarily, with a mysterious atmosphere and shapes that you'll be needing to find, from what I've read. I like how it moves away from reality and brings us a new place with new, strange sights. I'm curious to know what the symbols are and what they mean.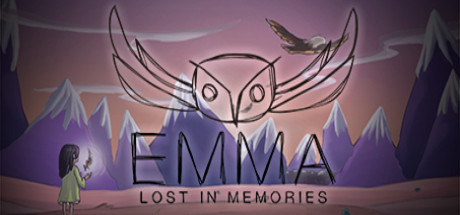 EMMA: Lost in Memories is a 2D puzzle platformer game in which all the platforms and walls start disappearing progressively as you touch them. Think, strategize, run, jump and feel in a surreal and poetic world where everything fades away.
While the graphics may not look like they're the greatest, you can tell they're lovingly hand-drawn, and that puts more charm into a game for me. It's a platformer game, so I probably would've be too good at it. On top of that, the platforms actually disappear on you as well.
I also became interested in this game due to EMMA being the name of a book I'd once been working on, but long since dropped. I suppose that makes me a little biased, but still it looks like a good game!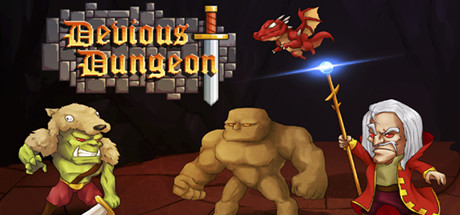 Set in the Dark Ages, Devious Dungeon is a medieval focused action platformer with RPG styled upgrades.

Under orders by the King, you will assume the control of a Knight instructed to head into the catacombs beneath the Kingdom, to slay the fowl beasts and monstrosities that have invaded the murky depths.
You must venture deep within the dungeons eliminating the threat!
Slay monsters, collect loot, level up and upgrade your gear.

Only a true champion will be victorious!
They're taking us back to the retro gaming days with this one.
[irp posts="6619″ name="Top 5 Gifts For The Retro Game Boy Gamers"]
Us old-school gamers can't get enough of these, because games just don't seem to be what they used to, back in the day. Better graphics, for sure. But nothing beats the pixels and the battles and the all-around RPG concepts of them all. Here we've got randomized levels, variety of loot and bosses, and much more, I'm sure.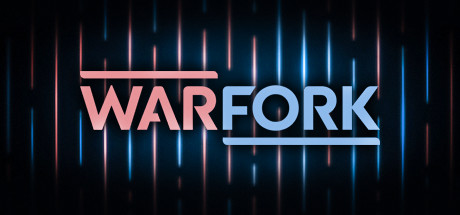 Warfork is a demanding fast paced first person shooter with a focus on speed, aim, movement, and above all competitive play. There are no gimmicks such as leveling up, purchasable weapons, gory graphic violence, etc.
I'm gonna be completely honest and say I was hesitant on choosing this one, but the reviews are pretty up there in the positivity chart. It's a multiplayer game, and it teeters toward Quake, by the sounds of what people are saying.
Not only that, but it even mentions it's the predecessor to Warsow. If you've ever played that game, here's you a Steam version.[/vc_column_text][vc_column_text]
August 17th Releases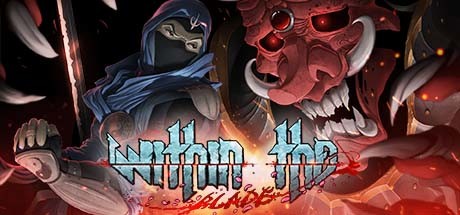 In 1560 A.D – Japan's last Shogunate lost full control over the realm causing an eventual explosion into a massive civil war with other provinces of the once mighty empire. Anarchy reigned through the country as the different clans waged an all-out bloody war for supremacy. One clan "Steel Claw" in particular led by their Daimyo (Military Leader) Mamoru Imai, began seeking the knowledge of old forbidden practices and worshiping dark entities in order to try and place a curse upon his enemies. Mamoru was soon to be infected by the spirit of a vindictive and very malevolent Samurai warlord. Through this infection, "Steel Claw" began a campaign of total chaos and hatred spreading vile darkness through the lands, infecting other nations along with it. The demonically possessed Daimyo allies himself with nine other powerful demons and forges a massive army born from hatred and fueled by blood. No one army can withstand him. All hope is on the detachment of the shinobi clan "Black Lotus", operations of sabotage only can weaken the power of Mamoru. The warlord must be assassinated or Japan will crumble into dust.
All right, there were some throwbacks to the past in this weekly list of new indies, and this one is nothing to glaze over. If you love your ninja games, then this isn't something you'll want to pass up, as there are a ton of positive reviews being showered upon Pixel Shinobi.[/vc_column_text][/vc_column][/vc_row]