[vc_row][vc_column][vc_column_text]Weekly Indie Games of August 10th 2019 presents either the best-looking games to play between the dates of August 4th-10th (which would be my personal opinion), and those that have already received high praise.
If you're an indie dev reading this and your game's not on the list, that doesn't mean it's bad. If you put your heart and soul into your work, then others will certainly love to play it.
If you're interested in other sites to gather games and play, why don't you check out my Top 5 Gaming Sites for Finding Games to Play? They don't focus solely on indie games, and they also don't always focus on Steam–in case you play games on other platforms.
These games are in English.
They are not solely VR.
No DLC.
Not all indie games are mentioned.

Therefore, some days may be missing indies.
[/vc_column_text][vc_column_text]
August 5th Releases
Attention Amazon and non-Amazon members…
There are Amazon affiliate links below. These products are for easy access in case you'd like to read up on them. I also make a point to bring up products I've even owned and enjoyed having.
Not an Amazon Prime member?
Here's some links to help you save some money.
(Paying less money = buying more games, right?)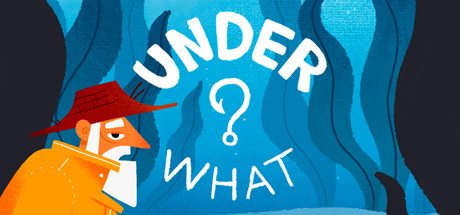 "Under what?" is a short but very capacious story-tale about an old fisherman who suddenly faced the surface of the water. In this story there will be no dragons, the battle of good and evil, and other boring nonsense. But there will be some bad jokes and extraordinary characters.
Bad jokes and hopefully characters we can relate to, or that we find memorable? That's all that a game truly needs in order to thrive. It also doesn't hurt that this game is free. Though the graphics are simplistic, they're very well-done from what I can see. Put it in your game collection guys, if only to try it. The amount of positive reviews can't be wrong.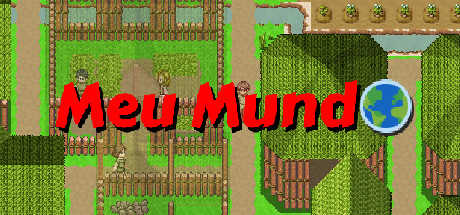 More than a game, a new way of seeing the world!

By managing the resources and directing the beginning of a civilization you will have the experience of controlling the destiny of a whole world, the resources are limited, the inhabitants have the autonomy to carry out the activities independent of their intervention, after all they will try to survive to the maximum in this world new.
While I'm not too sure about the name they chose for the game (perhaps an alternate language to English?), I put this on the list, because like I said in the previous list of Weekly Indie Games of August 3rd 2019, I'm a sucker for games that remind me of the Harvest Moon series.
I'm not too sure I'd do well on this one though. It involves growing your own civilization? So there's going to be resource limitations, and you'll have to keep an eye on what everyone's doing in the area. Several people. It might get a little hectic.[/vc_column_text][vc_column_text]
August 6th Releases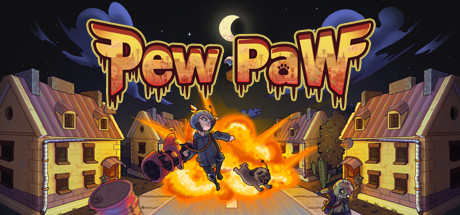 All you have is an old machine gun and a little dog.
Find the parts and craft the most powerful machine gun in the game.
Stroke the dog and try to survive in the world of the zombie apocalypse,
where the map is generated randomly each time.
Challenge the Death and fight the damned dead!
I'm not too keen on zombie games, because they've become a weed that's gotten out of hand. But this one actually looks fun because you've got an old gun that you can constantly upgrade with supplies you're able to grab. The maps are also generated randomly, so they're never the same. To top it off, you've got a dog.
Sounds good to me.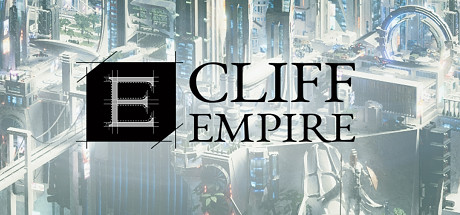 After a nuclear war life on the surface became impossible. A 300m thick radioactive fog covered the Earth. We are looking for bold active people to manage the process of restoring life on Earth. Join!
This games looks a bit too intense for me. Too cluttered–as far as the screenshots go. But it's got a high amount of positive reviews, so if you enjoy sci-fi and city builders, this might be something worth looking into.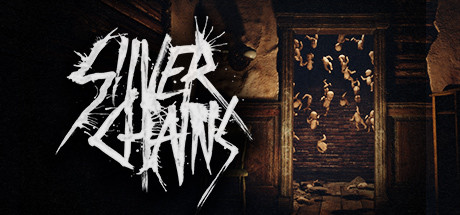 After his car hit a tree in a stormy night, Peter wakes up in an old abandoned mansion, somewhere in England. He can´t remember why and how he got here, but soon he realises that the house is not as abandoned as it seems. While trying to find a way out of the house, Peter has to uncover the dark secrets of what has happened in this place.

As he tries to find his way out, Peter discovers hints which indicate that he has already been here before. But by the time he's starting to put the pieces of the puzzle together, something evil has picked up his trail… Solve puzzles to find out how you are connected to the mysteries of this place. But be careful: Something evil lurks in the cold, dark masonry and it has already started hunting you…
Horror and what looks to be creepy dolls. Hell to the no.
Disregarding my affinity for steering clear of horror, there are a lot of positive reviews on this game, and it promises to be atmospheric with a story-emphasis and plenty of puzzles to work your way through.
It also looks like this game was inspired by several other horror games and that's another cue for me to just kind of skip away to happily ever after games.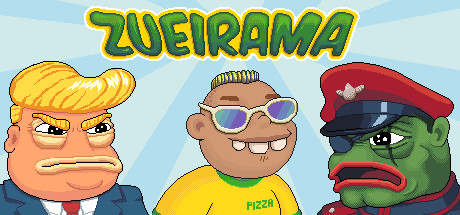 Zueirama is a humor game, with pixelart graphics and retro music. In a world full of internet memes references.

Several phases of different adventures and mechanics to reminisce about the classic games of the 90s.
Now here's a game I could possibly love to enjoy. It's humorous and looks to be focused on a lot of different meme tropes. Who doesn't love to reminisce about the classics, right?[/vc_column_text][vc_column_text]
August 7th Releases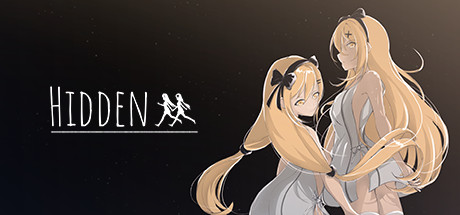 Two orphans twin sisters, Yuna and Luna, were caught and placed separately in an unknown facility. The elder sister, Yuna tries to find Luna in the facility and rescue her. They aim to escape from the facility which is surrounded by a strange and mysterious atmosphere.
It's stated the game is focused around a style of Japanese horror, but it doesn't look too terribly much like horror. Instead, it looks more like a don't-get-caught game. Maybe that's the creepy aspect though.
I do like the idea of two girls separated into two different facilities and both of them need to reunite. The whole two siblings ordeal reminds me of the game Fatal Frame, so many years ago. I watched my friend play it, but I never wanted to. Gave me the heebie jeebies.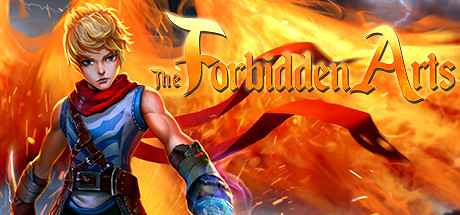 The Forbidden Arts is an action adventure platformer with a focus on discovery and exploration. When the hero of the game, Phoenix, seeks the counsel of a druid to make sense of his visions, she awakens the latent pyromancy within him. This begins an epic journey from Phoenix's humble beginnings as he seeks to master the element of fire.
I love the graphical look of this game as well as the style it's played. We get to play as a pyromancer you guys! A pyromancer! You can't tell me all you pyromaniacs out there aren't happy that this game has come to fruition. I look forward to playing it when I get the chance.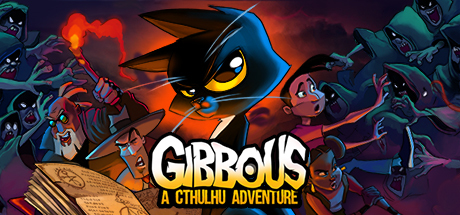 Crazy cultists. Cthulhu. A talking cat. Gibbous takes you on an expansive, traditionally animated, hand-painted adventure. Play as three protagonists and explore a lushly rendered Lovecraft-inspired world, unraveling ancient conspiracies. A comedy cosmic horror adventure made in Transylvania!
From the moment I looked at the banner of this game I wanted to play it. I don't know how it gets into the Cthulhu scenario, but I'd love to find out. That cat looks like it doesn't play games…even though it's in one.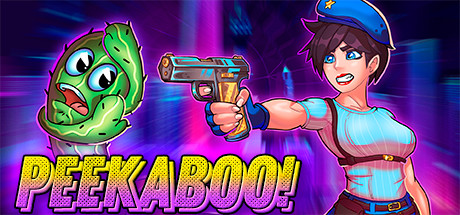 I'm not much into MMOs. I'm not much into MMOs where someone is out to get you while you're trying to run and hide for your life. It's the whole outwitting someone that gets me every time. One of the main games I know of like this is, of course, Friday the 13th. Others come to mind, like Hunt, but I don't believe it's like this one.
This one looks fun because of the graphics and also for basically being what it says–a hide and seek game. I don't know the place you can hide, or how far the area map goes, but still![/vc_column_text][vc_column_text]
August 8th Releases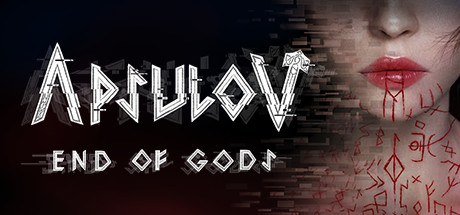 In this future viking horror you awake in a sanctuary of steel and concrete, built to research and exploit the worlds of Yggdrasil, and to house an artifact, buried in the earth aeons ago.Unveil the secrets of the mythology, the artifacts, and the realms of Yggdrasil in Apsulov: End of Gods.
This looks a lot like a walking simulator, but obviously, given the video, you can actually do things in-game. It's also very much horror as far as visuals and maybe even sounds. I don't know if there are any jump-scares but I wouldn't put it past the horror genre to always implement them in one way or another.
In any case, it's first person, and it actually looks pretty damn good for a horror game. Almost reminds me of little snippets of Caligo. Maybe more resembles Call of Cthulhu? Though I've never played it, so maybe not.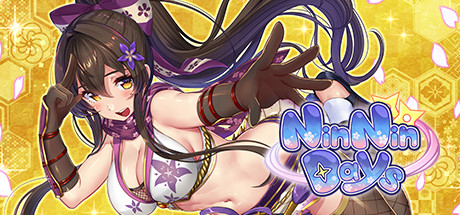 "Known only as ""Ninja"", these mysterious mercenaries have worked in the shadows of history from ages past.Dealing in espionage, secrect plots and assassination, the ninja brought prosperity to Daimyo and Fuedal lords from the shadows.

Present day—
In the village of their ancestors, ninja continue to leave for training, as is tradition. However, due to lack of requests for work, the village has become nothing but a small gathering of houses in the mountains.

It is from this village that Sumire was commanded to leave, with orders to train in the city by her father, the village chief.

However, lacking food and money, she collapses on the side of the road.
Saved by the main character, she is determined to repay her debt to him and suddenly becomes an univited guest as his house…"
Ah, visual novels. I love them.
And the glorious art style of this one amazes me. That's one of the main reasons to play a VN, just for the artwork alone–and everyone's style is different, too. But, of course, the other reason to play is for the storyline itself. Sometimes there are romantic paths to take. Sometimes you get choices. Other times, it's a novel with visuals and voiceovers.
While I don't mind the "erotic" mentions in the game, it's all about the characters, the conversations, and the art.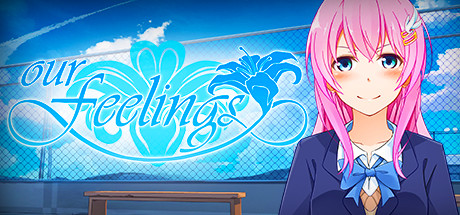 Hiyoko and Michiko were on their way home when Hiyoko became the victim of a terrible accident. Upon waking up, Hiyoko found herself in a familiar place, but surrounded by unfamiliar faces, thee girls Yukiko, Miyuki, and Aiko, who all claimed they were Hiyoko's best friends in college.

However, Hiyoko didn't know them at all. Only when she finally looked at the date did she realize, she had been thrust back three years into the past, when she was still in college. Hiyoko chose to be honest, and told them that she had no recollection of anything. However, she still kept the fact that she was from a parallel-future, a secret.

Hiyoko tried to figure out how she could return to her own world, and why she was sent here in the first place. And who was this girl she replaced? Was it really her, or something far more sinister?

Then suddenly, a new student, Ayano, arrived who threw everything out of balance when Ayano claims that she knew who Hiyoko really was…
Another visual novel. This time, it's about going into the past and discovering things that you didn't know before. There's a nice change. It also gives multiple endings, based on your choices. Like I said with art style being different for every artist, this style isn't nearly in-depth as the VN mentioned before, but it's still very good. Traditional, perhaps, as far as VN graphics are concerned.[/vc_column_text][vc_column_text]
August 9th Releases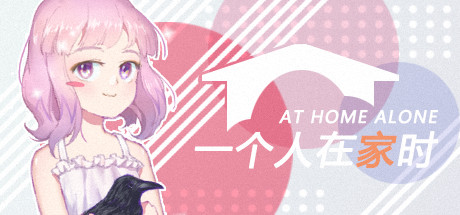 The little girl's mother went out to work.
Leaving her alone at home.
In an empty and quiet home,
What interesting things are we going to do?

It's a quiet slip into the parents' room.
Or jump on a little bed.
Or go to the backyard to play swing and hide and seek with your friends.
Molesting the roadside kittens and puppies.
Share delicious snacks and so on.

Maybe there will be some wonderful stories.
Maybe there will be people who do not know.
There may be mysterious visitors.

maybe……
Who doesn't love the movie Home Alone, right?
Just kidding, it's nothing like that. I don't think.
I believe this is a remake of the first game released. So it's a bit more upgraded with modified maps and two new endings, apparently. Though this graphical style is simplistic, that doesn't mean this game will be basic. If you've played To The Moon or A Bird Story, you'll know what I'm talking about.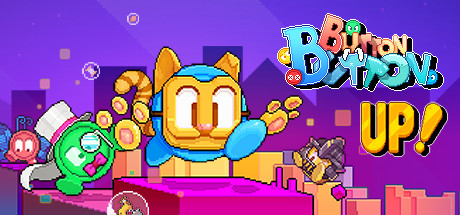 Button Button Up! is a party adventure game that combines single player, cooperation and battle. In addition to the operations of other platform jump games, we have also added an unusual play mechanism. You can use a series of useful skills at will, including sewing buttons in the air to achieve stagnation, kicking other buttons to avoid or shift, and blocking dangerous lasers of the same color as yourself. Attention! Don't touch any laser different from your own color, it will burn you up!
Though I prefer to play games as a single-player, there are some games I like to play with others, where you need to get through locations easier by helping one another. A couple games that come to mind are Trine 2 and Castle Crashers. Both very fun games, and I think this game will be another one on those lists.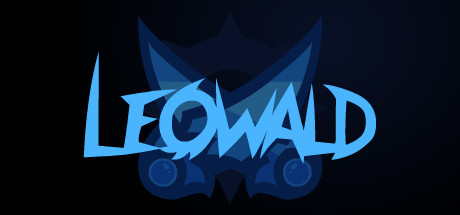 In this sequel to Zeran's Folly, you play as Felix (or Felicia), an adventurer on their first big solo adventure away from home. To find their holy grail they'll have to schmooze friends, thumb wrestle with enemies, and upgrade all their junk.
While I've never played Zeran's Folly, this looks like a fun game itself. So perhaps if this game gets a lot of good reviews, I may wind up checking the prequel and adding that onto my wishlist. This game offers a lot in itself, so it shouldn't be a boring journey from point A to point B.[/vc_column_text][/vc_column][/vc_row]