Do note that this site uses affiliate links, meaning we might earn a small commission through links associated with Amazon, Fanatical, Humble Bundle, and more. Purchasing through our affiliate links just gives us more incentive to buy more games to review--with no additional cost on your end.
[vc_row][vc_column][vc_column_text]I'm late, I'm late, I'm late!
Ugh, I know. I'm sorry; I've been super busy with getting some gaming courses in the works and I've been getting behind on my gaming news. But don't fret! While for the most part I'm always early when it comes to actual events, I'm pretty much always late to online stuff. I catch up eventually.
Like right now.
If you don't want to wait for my banter on the Humble Bundle September 2019 games, feel free to take a look at all the games I've acquired on Humble Bundle so far!
There are affiliate links in this post, which means I'll earn a small commission if you happen to buy something through them, with no extra charge thrown your way.
[/vc_column_text][vc_column_text]
Join the Humbles of Bundles!
In order to acquire these games, you'll need to have a monthly subscription to Humble Bundle. These include:
Monthly
3-Month
6-Month
12-Month
My choice has always been the 12-month subscription, but a lot of people like to see the upcoming releases before choosing whether to accept the 1-month payment or not. Since I sometimes get games I don't like, or even duplicates, I use them exclusively in giveaways. You can view my list of giveaway games here.
What do you get with a subscription?
Early unlock for next month's bundle.
Limited time discounts from the Humble Bundle store.
60+ downloadable DRM-free games.
Commission for every friend you refer (up to a set amount of times).
[/vc_column_text][vc_column_text]
Humble Bundle September 2019 Games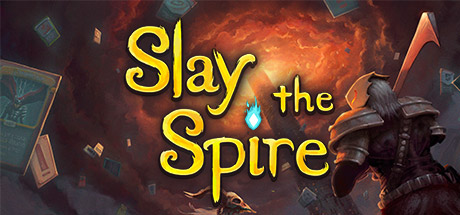 We fused card games and roguelikes together to make the best single player deckbuilder we could. Craft a unique deck, encounter bizarre creatures, discover relics of immense power, and Slay the Spire!
This was one of the early access games that you could obtain in the Humble Bundle of August 2019, so I won't repeat what I've said there onto here.
Slay the Spire is also available on the Nintendo Switch, for those that don't play games on the PC.

Squad (Early Access)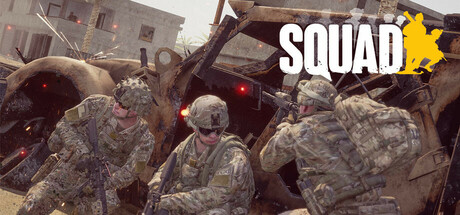 Squad is a 50 vs 50 multiplayer first-person shooter that aims to capture combat realism through communication and teamplay, emphasizing both strong squad cohesion mechanics as well as larger scale coordination, tactics and planning. It features large open maps, vehicle-based combined arms gameplay, and player-constructed bases to create a heart-thumping, visceral gaming experience which mixes organized tactical multi-squad planning with split second decision-making in real-world scale firefights.
Again, an early access from the last Humble Bundle. Shooters and co-op personnel may like this game is all I shall say on this page.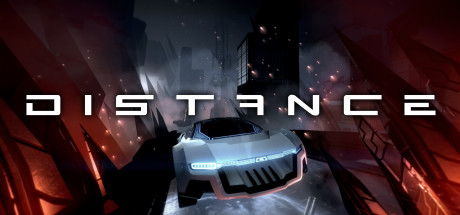 Distance is an atmospheric racing platformer. Fusing futuristic arcade racing with parkour, survive a deadly, mysterious, neon-drenched city by jumping, rotating, and flying.

The roads are treacherous with obstacles around every corner. Instead of doing laps on a loop, survive to the end in the quickest time. Your car has abilities that not only allow you to drive on the track, but upside down and on buildings and walls! You can also fly to discover new shortcuts and paths. Take on the roads alone, or in multiplayer with your friends!
Nothing makes you a racer like the feel of a car speeding along the wall or a ceiling. Holy crap, it'll be just like on Men in Black, right? During the tunnel scene?
Now, I'm not big on these kinds of racing games. I'm pretty sure I stated it in an alternate post, but the only kind of racing I've done was in Crash Bandicoot and Crazy Taxi. Nothing will make me love being in some kind of car game like them. Challenge me.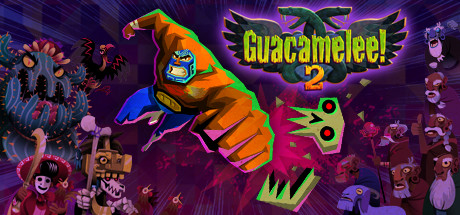 Explore a huge, hand-crafted world inspired by Mexican culture and folklore, filled with sassy new villains and weirdos (and a few old friends!). Learn a deep repertoire of bone-crunching moves to fend off the skeletal hordes and overcome a multitude of platforming challenges.

…and who said anything about a Chicken Illuminati? Certainly not us!
Guacamelee has always looked to be a bright color-fest of fighting in a metroidvania playstyle. I haven't looked into the first or this one. They weren't high on my wishlist…list. But they look fun, and now I finally have one to try out. Even if it's the second.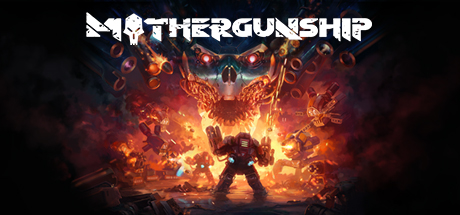 MOTHERGUNSHIP mixes bullet-hell intensity with the FPS genre, and brings one of the largest gun customization options seen in video games. It's up to you to equip your over-the-top arsenal and defeat a robotic alien armada that has conquered Earth.

Craft gun monstrosities that no reasonable person could ever lift, fight gigantic bosses and experience randomized mayhem as you battle your way to the heart of the fleet to destroy the MOTHERGUNSHIP!
Holy crap, this game must've been a good hit (being on multiple platforms) and I can see why. It's not your usual shooter where you find guns you need or even craft the usual, which kind of make them…the norm. This game allows you to craft the biggest of the big guns in order to defeat your foes.
The customization itself is enough to enthrall me, and I hardly ever touch the sci-fi genre. Shoot, they've even gone so far as to make some customized PS4 game controllers for the fans. (They actually look nice.)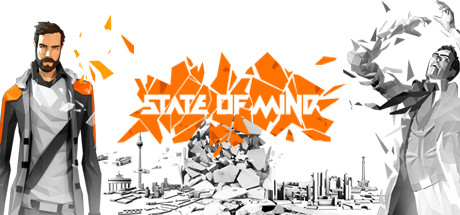 When mind and machine become one – what will remain of humanity?

Berlin, 2048 – The world is on the brink. Lack of resources, illnesses caused by polluted air and water, crime on the rise, war. Governments and companies promise remedies through technological progress. Drones and humanoid robots replace humans in the public sector, everything is interconnected, surveillance has become omnipresent.

Richard Nolan is one of the few journalists openly criticizing this development. When he wakes up in hospital after an explosion and finds that his wife and son have mysteriously vanished, Richard realizes: he and his family have become more than just bystanders in a storm of rivaling ideas pertaining humankind's salvation between dystopian reality and digital utopia. Instead, they find themselves right at the center of it.

This domestic drama evolves into a thriller about a worldwide conspiracy, which at its core aims to determine the fate of humanity: Could a perfect digital utopia be the answer? A virtual paradise not affected by material needs and quarrels? Could a super-AI be our savior – or would it simply declare us as dispensable since it could not be taught the value of philanthropy?

What will the world look like after this storm, what will remain of humanity?
After playing Orwell and very much enjoying it (the graphics are so unique to me), I saw State of Mind and had to add it to my wishlist. Thus, I'm very happy with the little gem I've found in this Humble Bundle of September 2019. I've got so many games to go through. But I'm grinning while I look through the description and screenshots of this one.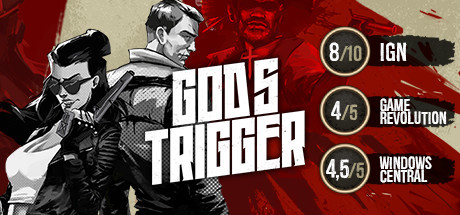 When an Angel and a Demon team up to kill their way into Heaven and stop the apocalypse, bullets will fly and blood will be shed.

Play solo or in with a friend and burst through a room in a matter seconds killing enemies with a bucketload of weapons, special abilities, and melee options in a show of blood and explosions!
This is a top-view shooter game, and while I can't say I like shooter games all that much (moreso leaning towards first person and third person normal view), this game looks fun. How fast you need to kill the enemies and how fast things come at you might be a bit too much for my ADD self, but it could possibly be as fun as Gungeon.
Maybe?
This is the original Shady Knight prototype made for 7DFPS jam. Follow me on Twitter to get the latest news about the project and its development process  @cptnsigh
I find it odd how this original game doesn't have any kind of description to it. That's like relying completely on either an image (which I really couldn't find) to pull at a gamer's interest, or a video of the gameplay–if someone even makes it that far to look.
Some of the snippets I saw it didn't look too bad. Definitely an old game type of vibe. Maybe sort of like Doom with a sword? If that's even the game I'm remembering correctly…
God's Trigger Soundtrack
Well I won't offer a link to this, but it was part of the bundle. And I haven't played God's Trigger as of this post, so I can't tell you what the soundtrack is like. But…when it's in its own category, then it's usually a pretty darn good listen.[/vc_column_text][vc_column_text]
Access the Humble Bundle Trove
A new bundle of games a month can be a nice surprise, but don't forget the fact that there are a large cache of DRM-free games awaiting you in the Humble Trove. 70+, in fact, and with every month comes a few more flavors. You'll need to be a monthly subscriber, however, so even if you don't like the monthly games, the Trove can be a worthy treasure for your collection!
Some of the newest Trove games include:
[/vc_column_text][/vc_column][/vc_row]