Do note that this site uses affiliate links, meaning we might earn a small commission through links associated with Amazon, Fanatical, Humble Bundle, and more. Purchasing through our affiliate links just gives us more incentive to buy more games to review--with no additional cost on your end.
[vc_row][vc_column][vc_column_text][toc]
Indiegala doesn't waste time with banter (like Fanatical may do) on information of the games they're giving you as a whole in this BadLand Publishing Bundle. Instead, they get right down to it and show you the games you're going to get when you buy them.
Note: There are affiliate links in this post, which means if you happen to buy something within the link, I'll earn a small commission with no extra charge thrown your way.
[/vc_column_text][/vc_column][/vc_row][vc_row][vc_column][vc_column_text]
Anima: Gate of Memories
Anima: Gate of Memories is a third person action RPG that tells the story of two beings bound by an unwilling pact, an ancient monster and a girl who lost her past…

Forced to stay together, their lives will take a unexpected turn when both discover that something darker than they could imagine is about to start. A war in the shadows in which they will have a leading role.
Demon's Crystals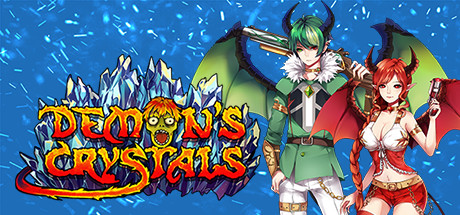 Demon's Crystals is a frenetic twin stick shooter where you guide the Urican demons through countless hazards in order to restore peace to the world. A variety of weapons and power-ups will help you defeat the massive enemy hordes. The Urican have always been at the top of the food pyramid, but one day three mysterious beings arrived causing the once peaceful inhabitants of the world to become aggressive and destructive.
Leopoldo Manquiseil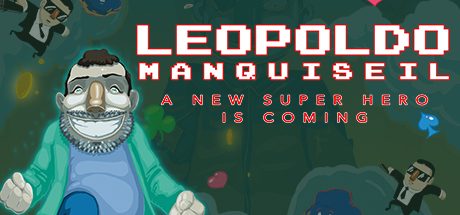 The videogame industry is in danger!

A dishonest organization (A.M.E.) has set out to monopolize the industry and thus control the minds of the players. Developers and distributors have two options: either they take their side or else the market will end up crushing them.

The freedom of creation has disappeared and only small independent studios seem to offer a small resistance.

Our hero? He is none other than the great David Sant… Sorry, we cannot reveal his identity for now. He calls himself "Leopoldo Manquiseil".

After the exploitation and stress he is under during his daily work at Badland Games, Leopoldo suffers a strange accident when he arrives home. When he wakes up he feels different than usual, he feels stronger. He feels like… He has super powers!

Destiny already seems to have its own "chosen", so now you be the one to put yourself in Leopoldo's shoes: jump, climb, shoot… Do whatever it takes to get our hero to bring peace and we can be one step closer to the second Golden Age for the industry in the Spanish region!

But don't worry, Leopoldo Manquiseil won't be alone in his adventure: he'll count on the support and help of big industry characters like "Gonzo" Suarez, Luis Quintans, Sara Borondo, Bruno Sol, Ramón Nafria or Santi Valero, from Video games for food.
Zenith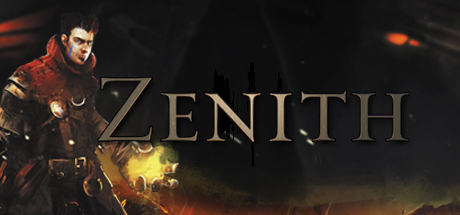 Wizards and adventurers have one thing in common: they'll happily start messing with any ominous glowing artifact they find in a ruin if they think they can gain something for it, be it knowledge on the arcane powers that forged the world, some shiny new sword or, god forbid, the power of friendship. No matter how many skulls are engraved on the thing.

Sure, mages may be more prepared and do it for the right reasons… sometimes. But that doesn't change the fact that they're toying with dangerous powers, and when they fail, they fail big. And most times those failures reshape the world around them. Generaly in the form of a smoking crater. Or something with a lot of tentacles.

Well, Argus windell was a pretty good wizard, an Arcanologyst to be precise. He knows everything there is to know about ancient artifacts, but I guess an apocalypse unleashed in the middle of a war has a way to change your views on the whole "unveiling the mysteries of the universe" thing. So he retired, looking for peace and quiet.

But that's not easy to get in a world full of spike-haired buffoons who drag their giant swords around and mess things up with their chosen one complex. Specially when you're trying to keep one of those dangerous devices out of the reach of their greasy heroic hands.
Boor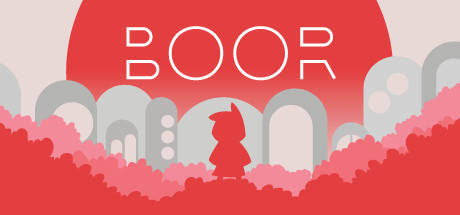 Eden is a human colony far from Earth. To develop a better society, settlers made an artificial intelligence, BOOR, to help them, but this machine turned against them.

When a little girl accidentally lands on the planet of Eden, she discovers BOOR has taken over and there are only a few survivors left. With her special ability to multiply herself, she'll help them destroy BOOR and reclaim the world.
Awe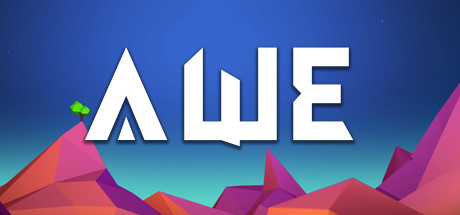 Awe is a god-game about expressing one's creativity by shaping and building planets' ecosystems in a tranquil, relaxing ambiance accompanied by exquisite, minimalist lowpoly 3D art and atmospheric music.

A constant sense of progression and discoveries will maintain the player's interest throughout puzzle-like levels, leading him to eventually understand his place and purpose as a god in this universe he has created. The objective is not to make a difficult game, and although some puzzles may seem more complex than others, they are always easily solvable.
Castles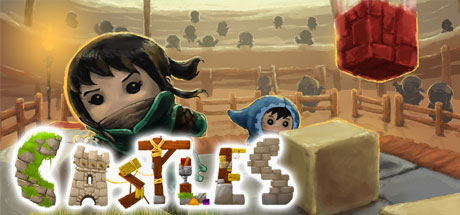 Castles tells the story of the ambitious King Harold, whose greatest achievement will be the tower you are constructing. As the tower grows taller and taller, more and more challenges arise along with it. Unpredictable weather combined with the efforts of the jealous and vengeful King Edmund, King Harold's nemesis, may thwart your upward progress.
Nightmare Boy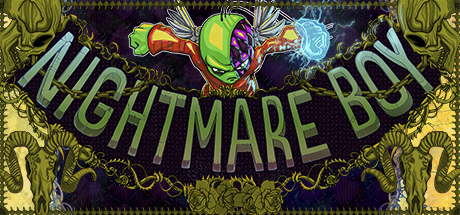 This story takes place in Donorok, in the state of Noctum. After the King of Noctum, Aster, disappears, chaos rules over the world. The relationships between Monsters, Mongos and Dreamers are completely unstable, and Donorok – the land so heavily affected by the chaos – slowly absorbs terrain from the surrounding regions.

Balder has taken over and has ordered the monsters to retain any child who falls into the Nightmare. The key to continuing his rule is with the Nightmare Boy, Billy.
Mars: Chaos Menace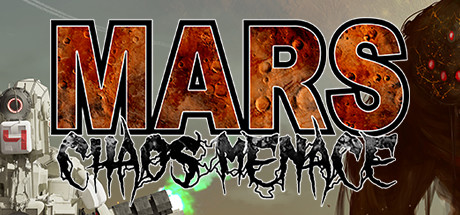 We are in the Terraforming age after saving our homeworld, Earth, which was collapsed by radioactive contamination and the depletion of resources.

Now, humans are successfully colonizing nearby planets, using technology to adapt these inhospitable and hostile places. For the first time in our existence we feel in harmony with everything.

But our activity and progress has attracted huge and warp monsters that only wish to devastate and sterilize planets by destroying the whole way of life.

We had forgotten, chaos is the natural state of the universe …
[/vc_column_text][vc_message message_box_color="black" icon_fontawesome="fa fa-question-circle"]I've got to say, Leopoldo Manquiseil really pulls you in with the information regarding it. Anima: Gate of Memories is actually on my wishlist because the image given pulled me in. Nightmare Boy gave me a brief nostalgic moment of when I played Nightmare Ned.
Did any of these titles spark your own interest? Or remind you of something?[/vc_message][/vc_column][/vc_row]